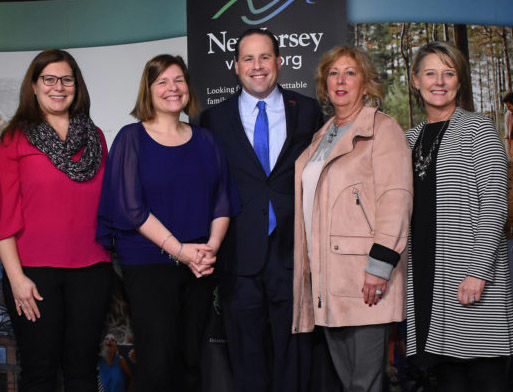 ArtPride welcomes business and corporate partners that want to support and connect with New Jersey's arts industry. As New Jersey's largest statewide, multidisciplinary arts service and advocacy organization, ArtPride helps companies foster creativity and innovation, reach new markets, connect with our expansive arts network, and support the creative economy where their stakeholders live and work.
ArtPride also welcomes arts organizations to join our community while individuals can support our work through donations and take advantage of our opportunities for arts patrons. 
Benefits for Business Partners (fewer than 50 employees)
Membership connects businesses with the arts sector, provides visibility of your brand to nearly 50,000 arts patrons, and creates valuable partnership opportunities to support the creative economy in communities where your employees and customers reside.
Sole Proprietor (1-3 employees) Dues: $150
Small Business (fewer than 50 employees) Dues: $500
Benefits for Corporate Partners (50+ employees)
Corporate Partner - Friend Dues: $1000
All Business Partner benefits, plus:
Corporate Partner - Ally Dues: $2500
All Friend benefits plus:
Priority access to sponsorship opportunities for the biennial Thrive Arts Conference
Social media sharing of content related to inclusion of arts in the workplace and support of the arts in New Jersey
Corporate Partner - Leader Dues: $5000
All Ally benefits plus:
Prominent company logo on ArtPride's website and email footers
Inclusion in select ArtPride email campaigns in recognition of the ways your company supports the arts and/or connects business with creative industries
"ArtPride membership provides my small business with tremendous visability to the statewide arts community and has already led to numerous valuable leads. Besides, supporting the same industry my business relies on just makes sense."

Bruce Miskin - President, Adventix