ArtPride welcomes organizations of all shapes and sizes to join our community of arts champions. As New Jersey's largest statewide, multidisciplinary arts service and advocacy organization, ArtPride connects audiences to cultural experiences while promoting the public value of the arts in strengthening economic and community development. Our advocacy efforts in Trenton and Washington, DC support the sustainability of the arts industry, giving a legislative voice to cultural groups while increasing engagement through research and essential programs and services.
ArtPride also welcomes businesses to join in our efforts to foster creativity and innovation in the workplace while individuals can support our work through donations and take advantage of our opportunities for arts patrons.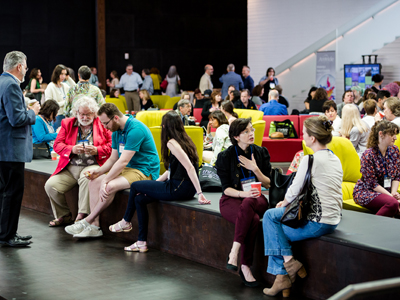 Introductory Membership Program
In response to the ongoing financial challenges cultural groups face, ArtPride is happy to announce an introductory membership program. When your arts organization becomes a member for the first time, your dues will be waived for one year!
If there's one thing 2020 has taught us, it's how important our collective voices are. New Jersey's arts and culture community remains devastated by the impact of the COVID-19 pandemic, and now, more than ever, it is important to unite with colleagues across the state to demonstrate the vital role the arts play in our communities, economy, and quality of life.  
That's why we are offering free memberships for any New Jersey arts organization that's never been a member of ArtPride before. 
To get started, kindly take a look at our brief overview and fill out our membership form. Once you've completed the form our team will reach out to connect with you! 

Benefits
Membership connects your organization to New Jersey's larger creative sector, promotes your message to a wider audience, gives your employees access to professional development opportunities, and provides your group representation through our advocacy activities. 
Audience Development: Connecting You with Patrons
Events: Networking and Professional Development Opportunities
Jersey Arts Marketers (JAM) quarterly meetings address on-going and future collaborative initiatives and include guest speakers who present on a variety of audience development topics
Thrive Arts Conference, a biennial event bringing arts professionals together to confront challenges and address opportunities for the field
National Arts Action Summit, where advocates from New Jersey join their colleagues from across the nation to meet with their congressional leaders on Capitol Hill
ArtPride member discounts to industry conferences, including the New Jersey Tourism Conference and Arts Reach Marketing Conference 
Government Relations: Advocating for the Arts
Private advocacy training customized to your organizational needs 
Consulting services to connect your organization to influential decision-makers in your community
Access to the Advocacy Toolkit, webinars, research, and other resources
Defense of the dedicated grantmaking funding stream from the NJ Hotel-Motel Occupancy Fee for the New Jersey State Council on the Arts
Support for arts legislation that bolsters artists, arts organizations, arts education, and art therapies
Backing for arts education through information, research, and policy
Public Value: Connecting You to Arts Impact Data
Statewide data and video stories on the impact of the arts on New Jersey's economy, communities, education, and health and wellness 
State and county statistics regarding job creation, economic impact, state and federal investment, and arts in schools
Resources for creative placemaking, economic development, cultural districts, and arts in redevelopment
Annual Dues
| Operating Budget | Nonprofit | Commercial |
| --- | --- | --- |
| Less than $100,000 | $100 | $125 |
| $100,000 - $259,999 | $150 | $200 |
| $260,000 - $499,999 | $275 | $350 |
| $500,000 - $999,999 | $450 | $550 |
| $1,000,000 - 1,999,999 | $675 | $800 |
| $2,000,000 - $2,999,999 | $1,000 | $1,200 |
| $3,000,000 - $4,999,999 | $1,550 | $1,750 |
| $5,000,000 or more | $2,000 | $2,500 |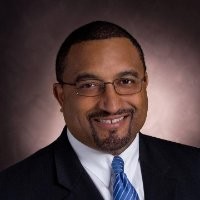 "Whether it's advocating for arts funding, providing valuable marketing support, or promoting the public value of our work, ArtPride's leadership is indispensable to our industry."
Jeremy Johnson - Executive Director, Newark Arts