Since 2015, there has been a 66% increase in total submissions to college-level musical theatre programs. For early vetting in these institutions, students must submit video auditions for consideration to schools, each with its own audition criteria—leading students to create several (sometimes upwards of 30) media files to qualify for application.
On June 26, 2019, Paper Mill Playhouse announced a collaboration with top-tier university musical theatre programs and several online arts platforms to introduce universal criteria for video submissions, called the Musical Theater Common Prescreen. Behind the scenes, Stephen Agosto, Senior Manager of Artistic Engagement at Paper Mill, has been working on this project for the last three years. Here, Stephen shares his experience from fledgling idea to powerful initiative.
---
I've worked for Paper Mill Playhouse as a teaching artist for 12 years but only came on as a full-time staff member in 2017. Prior to my staff position, I was writing curriculum and teaching musical theater for the NYC Department of Education. While working with inner city youth, it became clear to me that the college audition process was overwhelming—for applicants, families, and teachers alike. As I observed our public school students work to create video after video—each with different audition criteria—I noticed not only how exhausting it was, but also how exclusive the process had become. Students who were underserved didn't have the resources necessary to complete the complicated and arduous prescreen process, whereas students of means were hiring college audition coaches and booking time in studios to create a professional audition reel. I felt that if there was a way to streamline the audition process for college musical theater programs, it would relieve stress on students, teachers, and parents, as well as promote diversity at the collegiate level.
In early 2018, I began having discussions with Producing Artistic Director Mark S. Hoebee and Director of Education Lisa Cooney about ways we could improve the college audition process. A chance conversation with Courtney Young (Coordinator of Musical Theatre at Ithaca College), who was serving as associate director of our 2018 production of The Sting, led me to key educators Kaitlin Hopkins (Head of Musical Theatre, Texas State) and Amy Rogers (Director of Musical Theater, Pace University) for input, answers, and connections. The online platform Acceptd supplied crucial data and supported us as we began to further understand how complicated this process had become.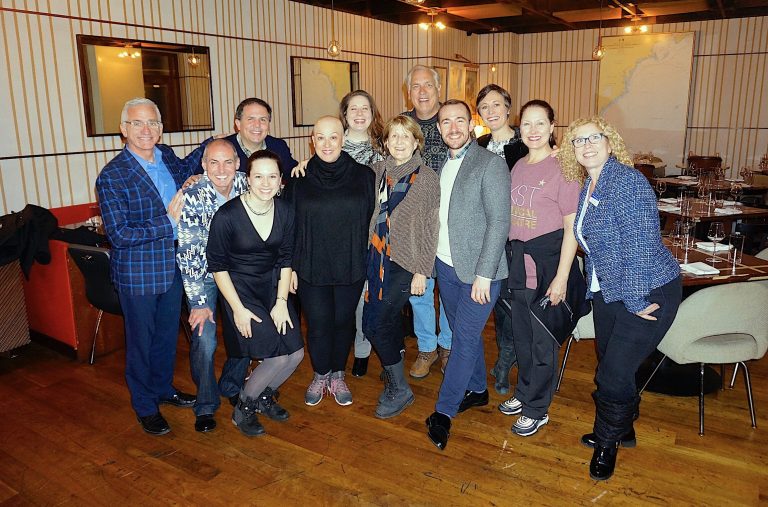 A year of conversations and brainstorming led us to January 2019, when Paper Mill hosted two roundtable discussions, one in New York City and one in Chicago. I was able to represent Paper Mill as a neutral party, coming from the perspective of a producing artistic entity in search of trained talent. Because Paper Mill seeks to tell the stories of all groups of people, we need talent that represents and relates viscerally to those experiences. The heads of these various programs overwhelmingly agreed. Through these facilitated conversations, we were able to reverse-engineer audition criteria that met the needs of each institution. A month later I drafted the first copy of the Musical Theater Common Prescreen. Six weeks of revisions later, we were ready to share our initiative with prospective arts applicants and musical theater educators nationally.
We launched in June with 20 universities. In two weeks, we had 31 schools and, as of August 1,  we have 40 participating institutions. The guidelines currently cover song and monologue requirements. In January of 2020, we will meet again to add dance guidelines.
The more I've worked on this project, the more I realize that talent is handed out liberally, but opportunity is not. We have found real allies in countless university educators that are working daily to positively impact the next generation of artists. If Paper Mill can be a resource in promoting opportunity in this field, then we are one step closer to proving our own mission statement—providing access for all.