The election campaign is heated, and for the very first time, voting started early in New Jersey. Due to pandemic-prompted mail-in votes, New Jersey joins the nation in getting a jump on the November 3 election.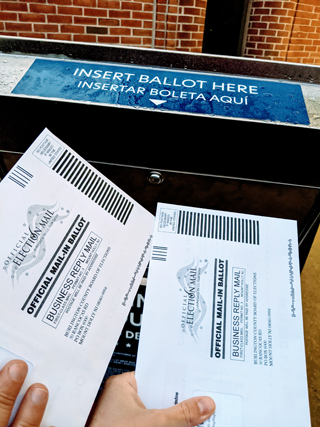 Tired of people asking you to vote? Not me! I am energized by the amount of civic engagement around this election where there is so much at stake. I am delighted to see every single friend on social media who takes pride in taking and sharing a voting selfie.  
I am also inspired by the amazing art created across the nation related to voting and the election, and how arts groups in New Jersey are hosting voting-related programs and activities. From NJPAC's Standing in Solidarity social justice series, to Luna Stage's Voting Writes interdisciplinary arts project, civic engagement is taking center stage.
ArtPride continues to offer several actions that arts advocates can take to inform their elected officials on important federal and state issues. Please be sure to sign up for action alerts and use Keep Jersey Arts Alive data to inform your personal contacts with policymakers. We will all continue to rely on government to provide the stimulus that is essential to the survival of our creative industries, so staying an active arts advocate is a prerequisite.
Additionally, be sure to join ArtPride's Annual Meeting on October 20. The keynote address will be delivered by New Jersey-born and internationally known artist Hank Willis Thomas, who will talk about his Wide Awakes project designed to spur voter engagement. Based on the 1860 Wide Awake movement that mobilized against slavery and helped elect Lincoln, Thomas has gathered artists and creatives to collaborate on a series of projects from town halls to artistic interventions that combat voter suppression.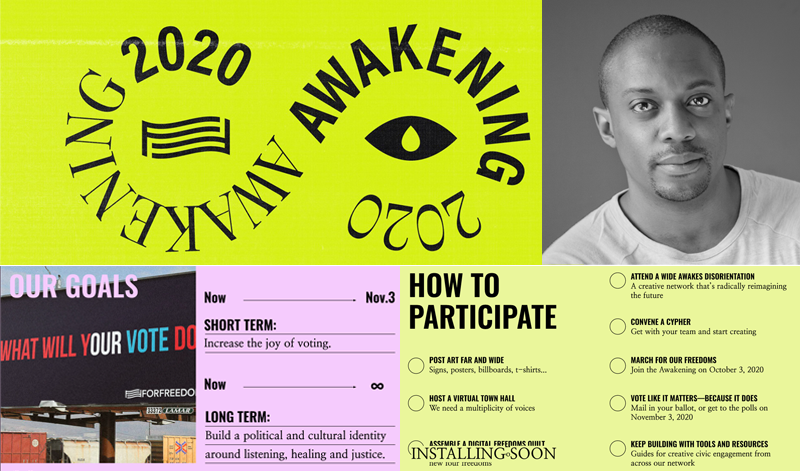 Through Kickstarter, the collective raised almost $260,000 for Wide Awakes, to mark the largest collaboration of cultural leaders Kickstarter has ever seen on its platform. Thomas' For Freedoms project is one of Wide Awakes' creative partners, centering voices of artists in public discourse.
Don't miss our meeting at 1 p.m. on Zoom, where you'll hear how art can affect change, along with an update on all of ArtPride's recent programs, advocacy, and activities. Click this link to register.
If you haven't yet voted, there's plenty of time to make a plan, complete your ballot (don't forget the ballot questions), and deliver it so that your voice is counted in this election. If you are a Jersey City resident, remember to vote yes on Municipal Question #1 for the Jersey City Arts & Culture Trust Fund that will be used to support creative and cultural opportunities. Take the #ArtsVote pledge at the Arts Action Fund website for access to Shepherd Fairey's amazing artwork (pictured here) and social media toolkit.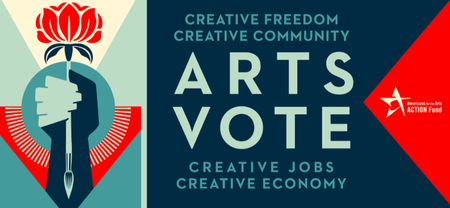 And be sure to check ArtPride's website for specific information related to voting in New Jersey this year.
Artists are making a difference. With your vote, YOU can make a difference. Throughout the COVID-19 pandemic, we've heard countless times that "we are in it together." Nothing makes that more real than the right to vote, something we should cherish as American citizens and strive to preserve at all costs. As the late Senator John Lewis said, "The right to vote is precious, almost sacred. It is the most powerful nonviolent tool or instrument in a democratic society. We must use it."