The New Jersey State Teen Arts Festival will celebrate the third year of its revival on May 30th, 31st and June 1st at Ocean County College in Toms River. Thousands of students and teachers from all 21 counties, along with professional artists and leaders in arts advocacy will celebrate the important role the arts play in enriching all of New Jersey at this three-day, state-wide arts festival. All New Jersey students, ages 13-19, and teachers are invited to attend.  
The New Jersey State Teen Arts Festival hosts a plethora of activities that recognize the accomplishments of the Garden State's teen artists and showcase their creative efforts in the literary, performing and visual arts. In addition to highlighting the accomplishments of these artists, the New Jersey State Teen Arts Festival is committed to furthering the interests of all who attend by providing master class-style workshops for students, and professional development for teachers. There will also be a College & Opportunity Fair composed of higher education institutions and arts organizations dedicated to developing professionals with passions to pursue careers surrounding the arts.
Through this statewide celebration of the arts, we at Teen Arts hope that the smaller communities of New Jersey may gather to create a grander all-inclusive community that inspires all across the entire state to be intentionally creative every day.
Register for the State Festival here: https://www.njteenarts.com/festival-registration
Student Showcases & Adjudications
Professional artists working in the fields of the literary, performing and visual arts serve as adjudicators for student showcases and displays of creative work at the State Festival. They share their seasoned perspectives with the students to encourage, motivate, and inspire them to continue their creative journeys wherever they may take them professionally or personally. All students showcasing their creative work for adjudication have been selected by their home counties to act as student representatives for the state.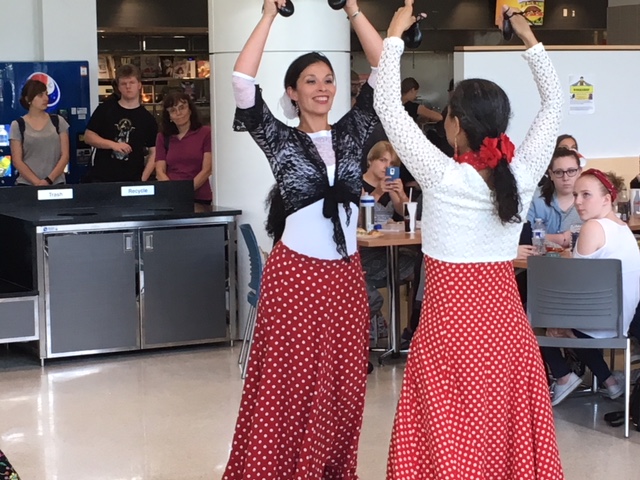 Diverse Master Class Style Workshops
All attending students have the opportunity to participate in intensive workshops from artists specializing in diverse art forms, inspiring all to expand their creative imaginations. There will be 15 different workshops offered three times per day, equating to 135 opportunities to take workshops over the three festival days!
2018 State Festival Workshops List: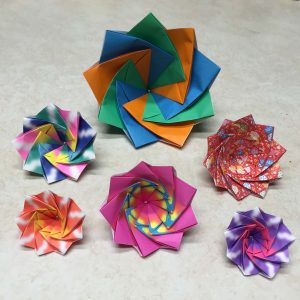 Intro to African Drums
Destination Imagination
Origami
Crank Up the 'Toons!
Musical Theatre
Art of Portraiture
Behind the Puppet Stage
Jazz Improvisation
Ceramic Empty Bowls: Raising Hunger Awareness
Juggling
Hip Hop Dance
Improv Acting
Poetry Out Loud
Microsoft Presents Virtual 3D Painting!
Makers Club Innovation Station
Professional Development Credits and Workshops
All teachers who attend the festival to observe students showcases and workshops are eligible to receive one professional development credit. Additionally, educators may earn an additional three credits by participating in the professional development workshops. The workshop "The Teachers Tool Kit!" will focus on several universal challenges arts education programs face, along with strategies to overcome the obstacles. This workshop will be facilitated by Kira Campo of Arts Ed NJ and Kerri Sullivan of Appel Farm & Music Center.
Register for Professional Development Credits here: https://www.njteenarts.com/professionaldevelopment/
College and Opportunity Fair
A college and opportunity fair with representatives of the top career-focused arts institutions and arts organizations will be presenting all three days of the State Festival.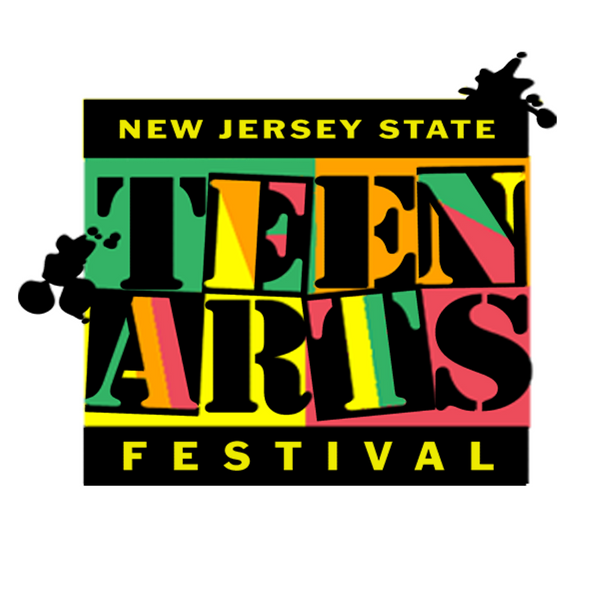 2018 Presenting Institutions and Organization 
Rutgers University–Camden
Seton Hall University
Kean University
Fairleigh Dickinson University
Fashion Institute of Technology, SUNY
The College of New Jersey
Georgian Court University
New Jersey City University
Stockton University
New Jersey Performing Arts Center
Appel Farm & Music Center
This educational and community-driven event is powered by the generous support of the Jay and Linda Grunin Foundation, the New Jersey Education Association, Appel Farm & Music Center, the Geraldine R. Dodge Foundation, the New Jersey State Council of the Arts, and the New Jersey Resources. The operation of the New Jersey State Teen Arts Festival is made possible through collaboration between the Arts & Education Center and Ocean County College.
All schools must complete and submit a school registration prior to attending the New Jersey State Teen Arts Festival. Registrations are now being accepted online at njteenarts.com and via postal mail.
For more detailed information on festival registration, showcase/adjudication process, or the New Jersey State Teen Arts Festival, visit www.NJTeenArts.com, call 732-566-ARTS (2787), or email harrison@NJTeenArts.com.