Nearly 300 arts professionals from across New Jersey gathered at Princeton University's Lewis Arts complex and McCarter Theatre Center on June 7 for the Thrive Arts Conference to explore that very question.
Thrive is presented every other year through a partnership among ArtPride New Jersey, the New Jersey State Council on the Arts, and the Lewis Center or the Arts at Princeton. The fourth edition of this growing biennial convening of executive, marketing, and development staff of arts organizations, large and small, was focused on the changing landscape of the arts sector from audience demographics to new technologies.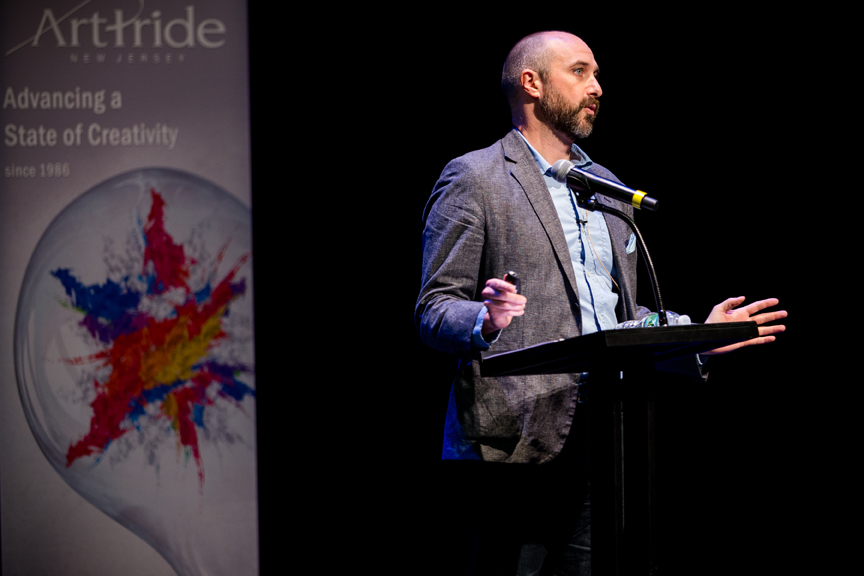 Keynote speaker Adam Huttler, founder of Fractured Atlas and recent founder and CEO of Exponential Creativity Ventures, drew upon his experience in business model innovation and revenue strategies for nonprofit organization to set the stage for the day's learning. Outlining global trends, serious challenges, and significant changes occurring within the field, Adam presented a future for the arts that is far more optimistic and promising than many may think. He noted that our culture is shifting from an obsession with consumption to a human-centered paradigm of creation with more people making art today than ever before and with new modes for sharing that art. These trends offer great opportunities for arts organizations but will require them to adapt from the 20th century model of most institutions.
Through a series of six breakout sessions, conference attendees more deeply explored some of these changes that are taking place. These interactive sessions were led by a content expert and designed to encourage attendees to discuss the topics, how these issues impact their work, and share ideas and strategies. 
New technologies are a significant area of rapid change. Matthew Fisher of Night Kitchen Interactive in Philadelphia led a discussion on navigating the technological landscape and strategies for implementing thoughtful digital solutions to foster meaningful audience engagement. In a session titled "Breaking through Digital: How to Make Noise with Your Content," Katryn Geane of Situation Interactive, a New York-based digital agency, discussed content creation and distribution best practices that can help organizations cut through "digital noise." Bruce Mishkin of Adventix, a marketing and advertising agency, presented a session on new tools offered through Google, including traffic-boosting and audience engagement tools, managing online reviews, and a dive into voice search, which is expected to account for 80% of all search queries by 2020.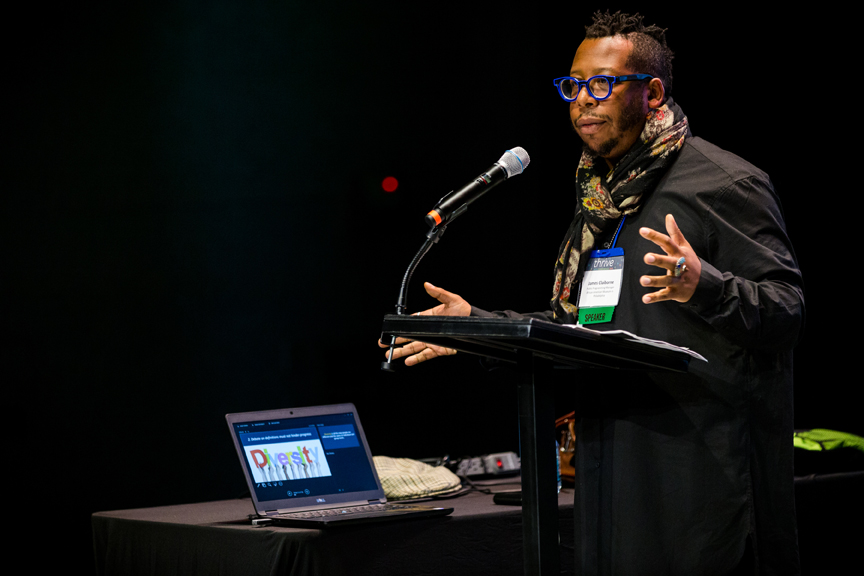 Another important issue examined was the changing demographics of New Jersey and the nation. The arts industry is struggling to reflect  these societal shifts. James Claiborne of the African American Museum in Philadelphia shared insights on diversity, equity, accessibility, and inclusion, and led a lively discussion on the need for a more diverse workforce in order for arts programming, and its related messaging, to authentically reach a broader and more diverse audience. 
Another session examined economic trends on the state and national levels. Eddie Torres of Grantmakers in the Arts and Chris Daggett of the Geraldine R. Dodge Foundation discussed issues ranging from the effect of tax reform on charitable giving, ongoing support for the National Endowments for the Arts and the National Endowment for the Humanities, and the struggling New Jersey economy as they relate to the financial future of the nonprofit arts sector.
Making sound, informed decisions about the future was the subject of a discussion led by Katie Ingersoll of DataArts. Attendees discussed the best types of data to collect and how that data connects to important questions regarding programming, marketing, fundraising, and finances, using a number of case studies to examine these questions.
For the first time, attendees had access to a mobile app for navigating their way through the day's activities that included background information on the topics and speakers, materials presented throughout the sessions, and a way for attendees to further network during and after the conference.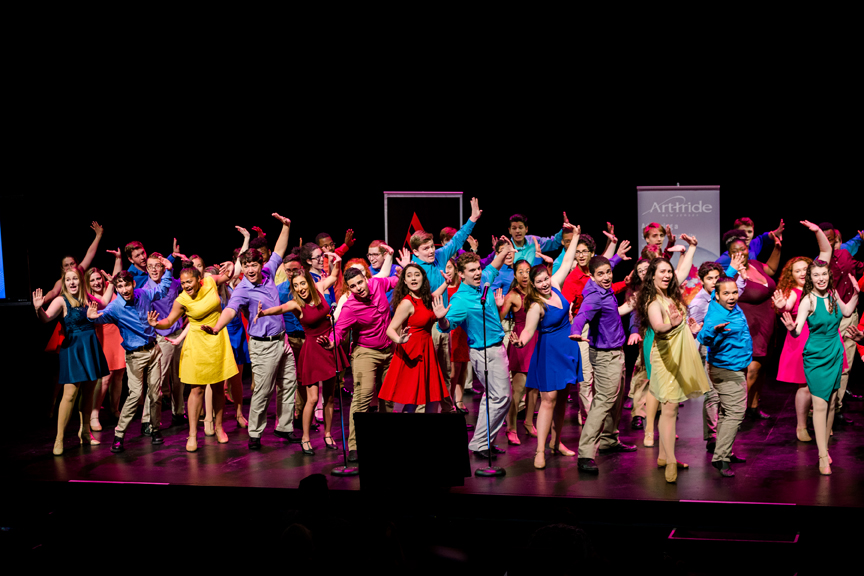 Assuring the arts remain front and center at the conference, the day opened with a rousing performance by the Paper Mill Playhouse Broadway Show Choir. Consisting of 60 singer/dancers between the ages of 15 and 22, the choir has performed for over 350,000 people across the region. Before the closing plenary session, the Whitman Winds entertained attendees. This recently formed chamber ensemble features current or former members of Symphony in C in Camden, one of the nation's premier training orchestras for young professional musicians.
The day concluded with a presentation of the 2018 Jersey Arts Marketers Leadership Award to Heather Yelle, Director of External Relations at Appel Farm Arts & Music Center in Elmer, and a rousing game of Thrive Jeopardy that served to sum up the learning throughout the day. In a highly interactive session based on the format of the television game show and led by Paula Alekson, Artistic Engagement Manager at McCarter Theatre Center, four teams competed for prizes by answering questions that challenged them to recall and share key takeaways from the plenary and breakout sessions. 
 
The conference planning committee is grateful to the additional sponsors who helped to support this valuable learning experience for New Jersey's cultural community, including New Jersey Council for the Humanities, Adventix, South Jersey Cultural Alliance, McCarter Theatre Center, Spark Creative Group, Borden Perlman, New Jersey Theatre Alliance, Mayo Performing Arts Center, The Dinky Bar & Kitchen, New Jersey Tourism Industry Association, and the Nassau Inn.
Throughout the day, colleagues had the equally valuable opportunity to network over coffee or lunch, and, post-conference, over discounted drinks at the nearby Dinky Bar & Kitchen, fortifying themselves for the challenges that lay ahead.