Join the Housing and Community Development Network of New Jersey on October 15 for a workshop on connecting community development, creative placemaking, and more!

Through the trials and tribulations of the pandemic, community art has become a beacon of light in uncertain times.  New Jersey's local painters, sculptors, community gardeners, musicians, poets, dancers, and all other artists have proven that in difficult moments, we can come together to create something beautiful. 
On Friday, October 15, the Housing and Community Development Network of New Jersey invites you to a workshop on how art is serving as one of New Jersey's most versatile tools to revitalize communities and empower residents. 
As part of the Network's annual Under One Roof Conference, join us as we engage in conversation with community developers, local artists, and municipal officials about successful community-based arts strategies that have spurred local economies, strengthened cultural identities, and created platforms for advocacy.
The arts play a key role in our communities. New Jersey's arts and culture sector represents 3.9% of the state's GDP and makes up nearly 140,000 jobs, according to the Americans for the Arts Action Fund. Creative placemaking—a relatively new concept in the community development field—integrates the arts into areas such as land-use, economic development, safety, transportation, and other community silos not typically associated with the arts.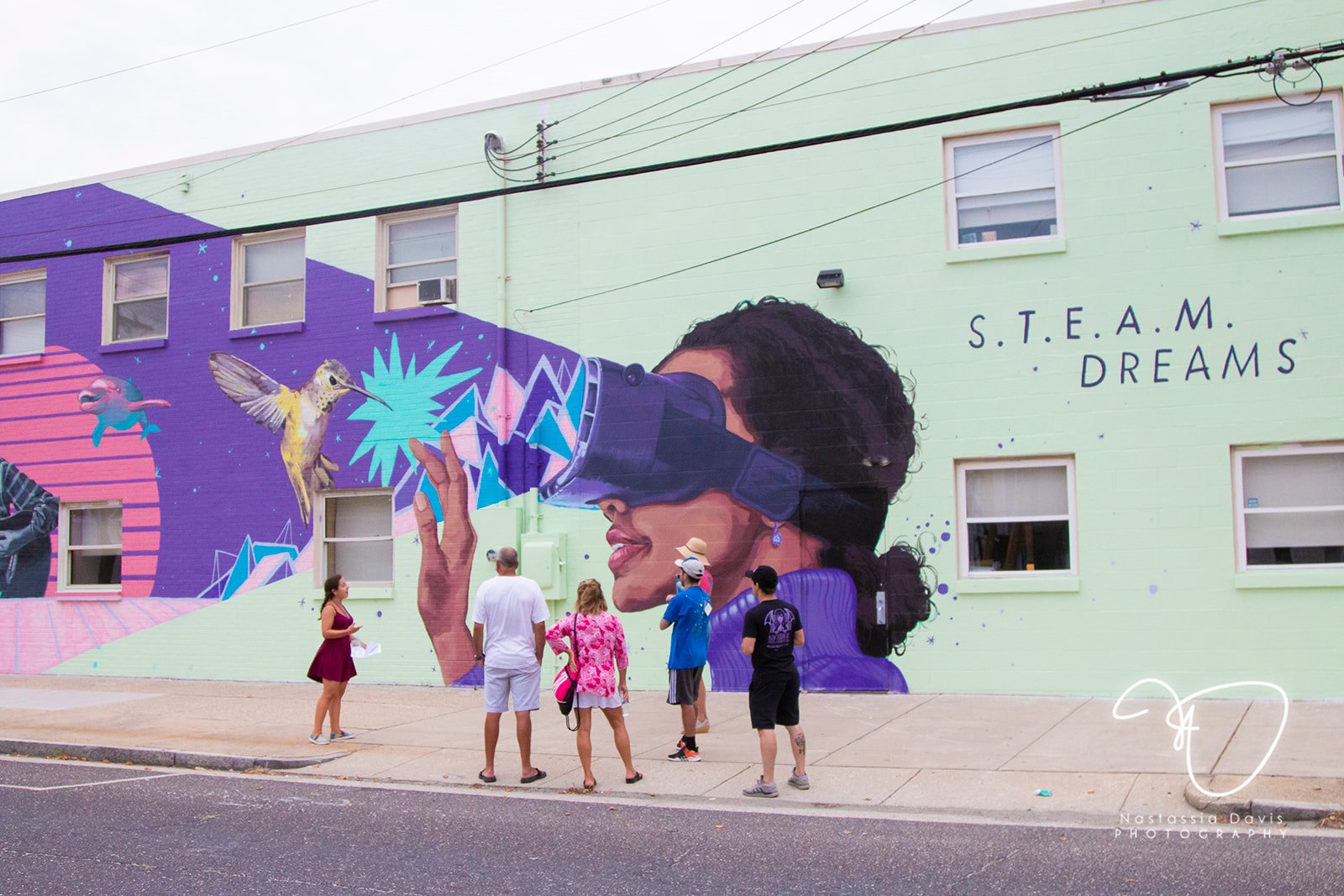 From Jersey City to the Jersey Shore, communities across the state are finding unique uses for the arts as a community development tool. The Atlantic City Arts Foundation is heading Atlantic City's largest mural arts program, with over 50 murals celebrating artistic freedom and expression throughout the city. The Newark Arts Creative Catalyst Fund is awarding $750,000 in grant funds and funding 120 artists and arts organizations impacted by COVID-19. 
In 2020, Jersey City became the first municipality to create an Arts and Culture Trust Fund, which will collect about $1 million annually for grants distributed to art-based community developers and individual artists. Even amid the economic turmoil caused by the pandemic, Jersey City residents voted overwhelmingly in favor of the fund, demonstrating the value residents place on the arts in times of hardship. 
At our Under One Roof workshop, the Network will also unveil our recently completed report on the state of community arts and creative placemaking in the Garden State. The report, in partnership with the National Alliance of Community Economic Development Associations (NACEDA), assesses creative placemaking's impact, funding sources, policy structures, and role in advancing racial and economic equity in our state.
The Network will also make an important announcement regarding a new collaborative opportunity using community art. To hear our latest updates on the intersection of art and community development, register for the Network's Under One Roof Conference and join us at 10 a.m. on Friday, October 15!