I recently had the opportunity to plan and co-host a Council of New Jersey Grantmakers (CNJG) funder briefing in collaboration with New Jersey State Council on the Arts. The session featured nationally recognized philanthropy thought-leaders Holly Sidford and Edwin Torres. They spoke about inequities in philanthropic giving to arts and culture organizations, and although the session focused on the arts, participants were cross-sector. The statistics resonated quite squarely with a lot of experiences in health, human services, education, and more, making the learning clearly transferable.
Holly Sidford is the co-founder and director of Helicon Collaborative, a full-service consulting firm that does research, program design, and strategy development primarily for philanthropies that focus on arts and the environment. Edwin Torres is President & CEO of Grantmakers in the Arts, and previously served as Deputy Commissioner of the New York City Department of Cultural Affairs, where he led the organizations' work in diversity and equity.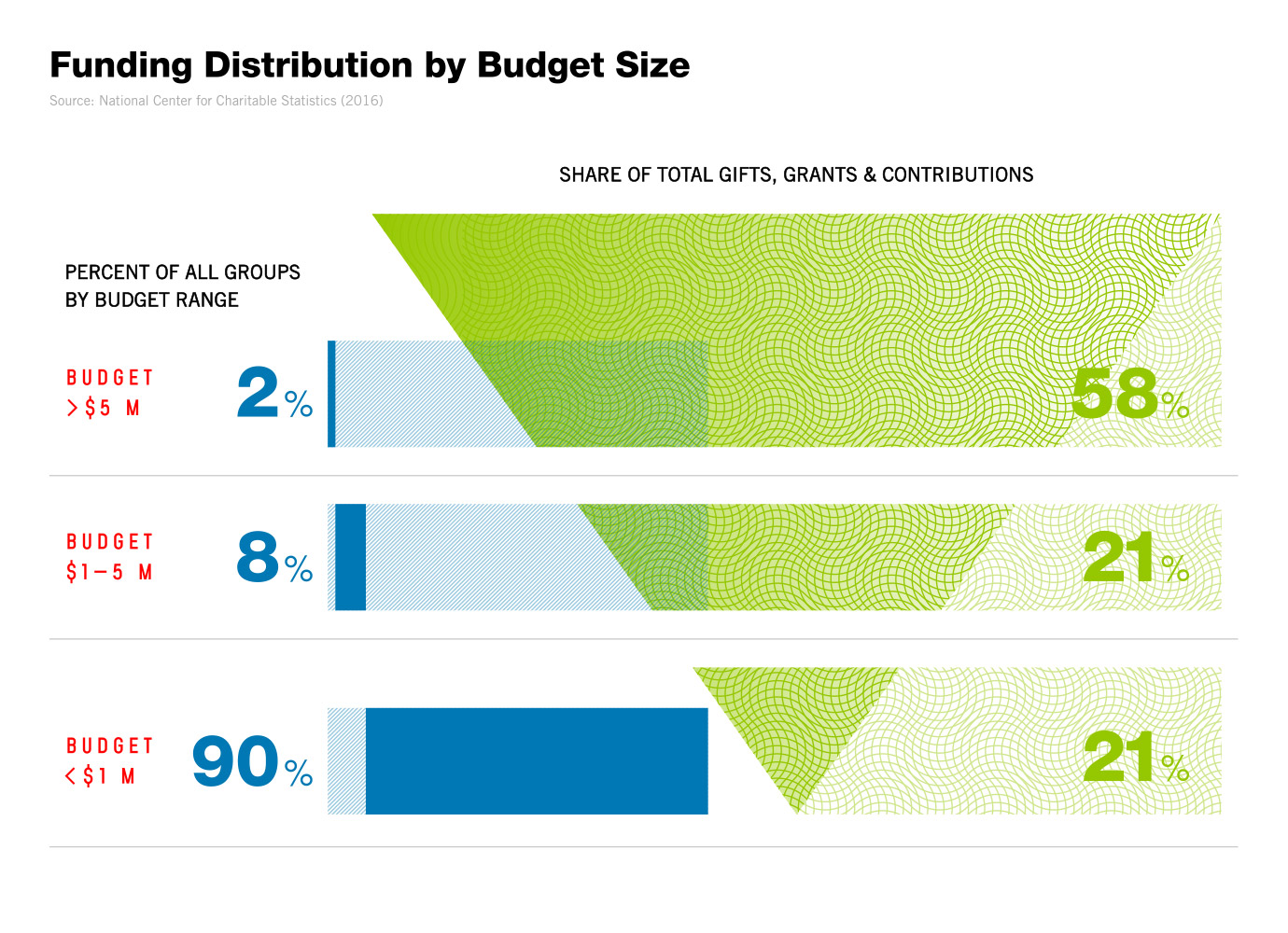 The Helicon study Not Just Money, is a follow up to Sidford's work, Fusing Arts, Culture and Social Change: High Impact Strategies for Philanthropy. Both reports analyzed funding trends across the country and found that the largest arts organizations receive the lion's share of funding. Not Just Money reports that out of 41,000 cultural groups (symphonies, opera companies, regional theatres, art museums, ballet companies, etc.), two percent received 58 percent of all contributed income (from private foundations, public sources, and individuals).
To understand the cultural landscape, it is also important to examine the workforce. The New York City study looked at the workforce of the City's arts and cultural organizations. According to the New York City Department of Cultural Affairs (DCLA) report:
DCLA's grantees' staffs are 61.8% white and 38.2% people of color (POC); and 46.16% male and 53.13% female.
These figures are approximately equal to the nation's workforce, which is 62% white, 36% POC, and 47% female.
Nevertheless, cultural organizations still do not fully reflect ethnic diversity of New York City, which is 33% white, 67% POC, and 52% female.
Leadership matters too. Also from the DCLA report, as positions move from junior to senior, the total number of diverse staff shrinks. Positions become significantly more white, non-Hispanic as they become more senior:
55% are in junior positions
68% in mid-level positions
74% in senior roles
All of this, of course, generated a robust conversation about equity, impact, leadership, and money – all things I've grappled with as a long-time grant maker. What I have not been previously is a resident and philanthropist in one of the most diverse states in the country – New Jersey. These questions are elevated for me, and I believe my colleagues, as we work to ensure residents have great lives here.
While the session focused on national and New York City data, it was especially timely, as we recently launched the DataArts workforce demographic survey in N.J. Together, with many statewide partners including ArtPride, the survey was sent out to thousands of local arts and cultural organizations and institutions. The survey will provide important data about our culture workforce including: leaderships, boards, staff, volunteers, and consultants/contractors.
I look forward to the results of the survey, deeper discussions with N.J. philanthropy and strategies to support our state's diverse communities and the nonprofit sector.