Visual ethnographer Michael P. Smith often described New Orleans as a "cultural wetland."1 It is from this framework that I similarly consider Waterfront South, the Camden neighborhood where my organization Camden FireWorks is situated.
Often non-residents describe Camden using deficit-based descriptors like "underserved," "disenfranchised," or "poor." Although Waterfront South people implicitly understand the challenges of living and working where disinvestment and illegal dumping happen regularly, this is not the totality of our existence. When you erase the humanity of people who live in Camden, you not only expunge their cultural heritage and resilience, but also create a vacuum where negative stories are the only ones being told.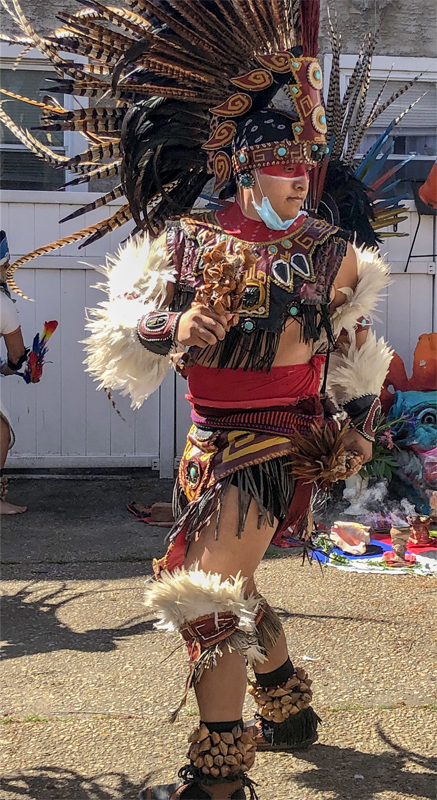 Waterfront South is a vibrant place where residents engage with each other in ways both meaningful and mundane. Our neighborhood is home to a thriving arts and cultural community that includes a maritime museum, theatre groups, and an urban farming collective. The arts abound in Camden, whether literary, performance, or visual. 
From the beginning, Camden FireWorks has offered programs that mirror the Waterfront South community; most of our events are offered at low/no-cost to attendees. We have also cultivated a supportive environment for emerging artists through our art studio rentals. Our gallery has hosted dozens of arts and cultural events including poetry, music, theatre, comedy, author events, and films.
According to the 2019 American Census Survey, nearly 95% of people who live in our zip code are young (ages infant to 64) and more than 85% have lived in the same house since 2015. Thus, our reach in the community is multi-generational, relational, and sustained.
Recently, Camden FireWorks served as a curatorial partner on A New View – Camden, a $1M collaboration with Bloomberg Philanthropies, Cooper's Ferry Partnership, and the City of Camden. A New View – Camden uses public art to address the pervasive issue of illegal dumping.  The exhibition features six, family-friendly projects that will be installed until October 31. 
It is estimated that Camden City spends more than $4 million a year for the disposal of dumped materials. Just imagine if those funds were instead invested in education or community development using art. Next, consider how many emerging artists could live and create in a Camden, where their talent is recognized and economically beneficial. Finally, re-imagine the stories that we will tell for generations to come because of the investments made today.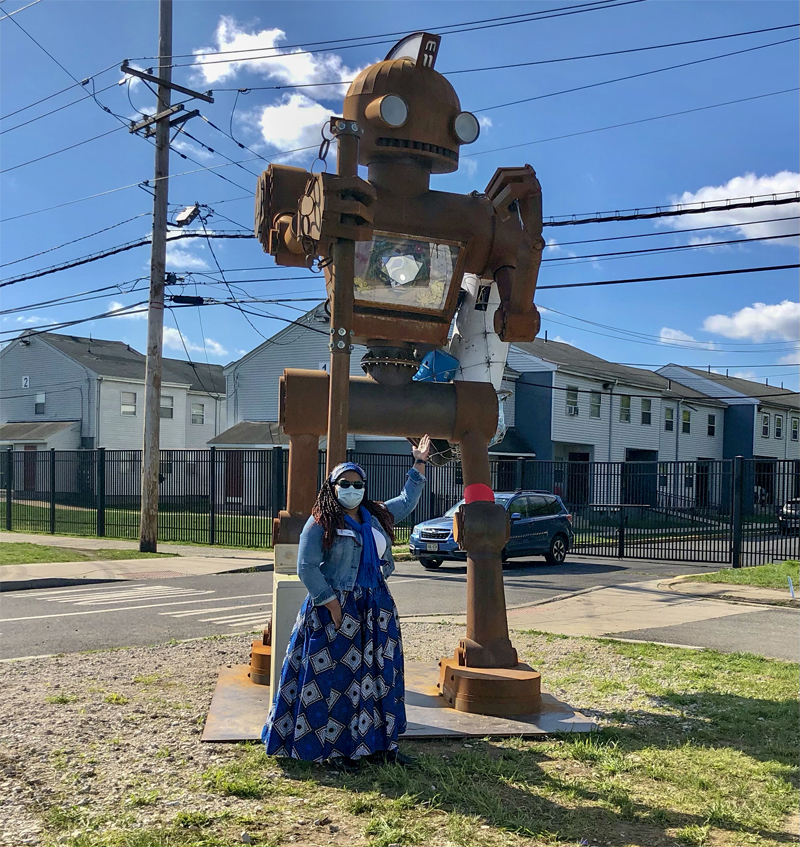 As Octavia Butler wrote, "There is nothing new under the sun but there are new suns." Camden FireWorks is committed to using art to create social change. We envision a new constellation of being that sustains a future full of wholeness for people in Camden. Thus, the opportunity before us – and you – is how to use art to interrogate the human condition. 
Like all cultural wetlands, Camden requires intention, attention, and care. I invite artists, curators, and philanthropists to partner with us as we build the new view of Camden we wish to see.
Camden FireWorks is a Black-led, community-based arts organization that works to grow, gather, and invest in artists and artists-to-be in the Camden community. To learn more, visit our website – www.camdenfireworks.org – or follow us on Instagram or LinkedIn.
***
1Spirit World: Pattern in Expressive Folk Culture of New Orleans, 1983